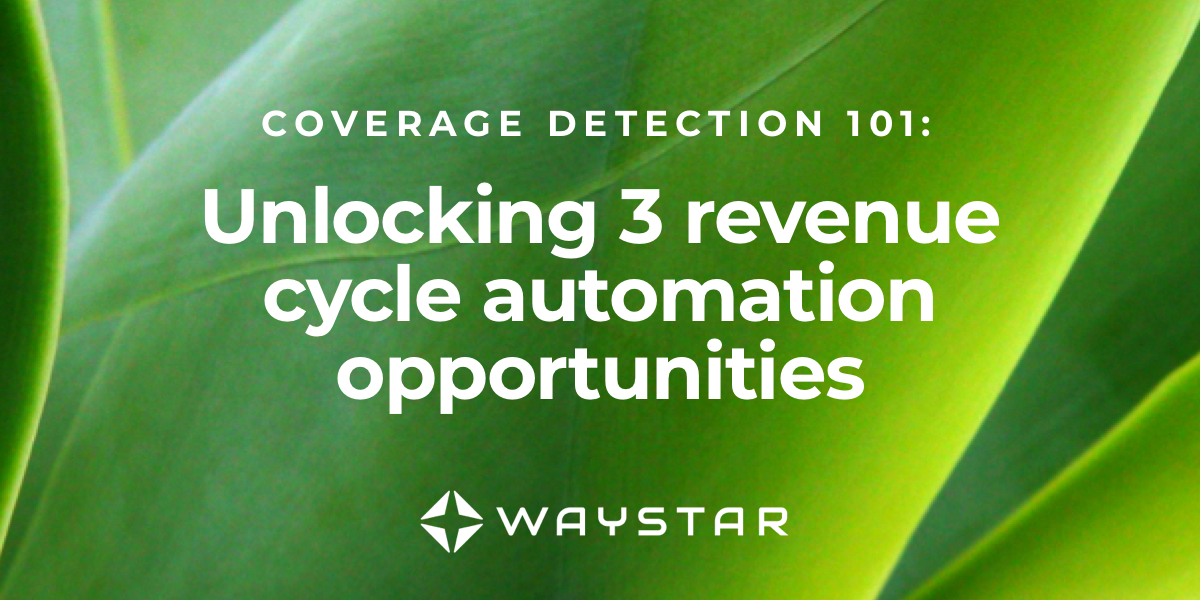 Revenue cycle automation is a hot topic in healthcare for good reason: Costs are at an all-time high.
Patients and providers in the U.S. spend double what they do in comparable countries on care — nearly $12,000 per person to other countries' $5,700.   
It's a problem that's likely to worsen for providers in the next few years. As the shifting payer mix puts more revenue at risk, rising costs put a financial burden on patients — and that burden can lead them to put off, or even avoid, care altogether.  
"In the past decade, patients' portion of healthcare responsibility has grown faster than workers' earnings," says Lauren Tungate, Waystar Solution Strategist. "At the same time, providers are facing challenges of their own. Transaction costs are high and growing. Constantly evolving regulations make work more complex by the day. And, with staffing shortages, it paints a very unsustainable picture." 
How can revenue cycle automation help?
As a provider, you can only control so much. When you're asked to keep everything contained despite increasing drops of pressure — negative margins, staff shortages, legislation changes — overflow is inevitable.  
For many, the rise of self-pay will be the deciding drop — unless revenue cycle automation can help alleviate those extra pressures. 
"When we look at the revenue cycle, the key to unlocking efficiency lies in automating what we can't do electronically," says Tungate. "This has immediate gains for providers, but it can also yield much needed benefits for patients as well."  
Revenue cycle automation opportunity #1:
Optimize front-end processes
When it comes to where revenue cycle automation can offer large gains, the front end is top of the list.    
Consider the numbers: 
But, because so many front-end processes can be automated effectively, it's here that providers have an enormous opportunity to relieve pressure and increase collections.
Revenue cycle automation opportunity #2:
Discover hidden patient coverage
If you don't have the proper tools in place to determine patient eligibility, downstream issues are inevitable.  
Look at denied claims alone:  
More than 30% of denials come from

eligibility verification

 

It costs $25 to rework a denied claim 

 

More than half of denied claims are never reworked

 
That's a very expensive leak — especially when the best revenue cycle automation tools can find active coverage for 30% of patients presenting as self-pay.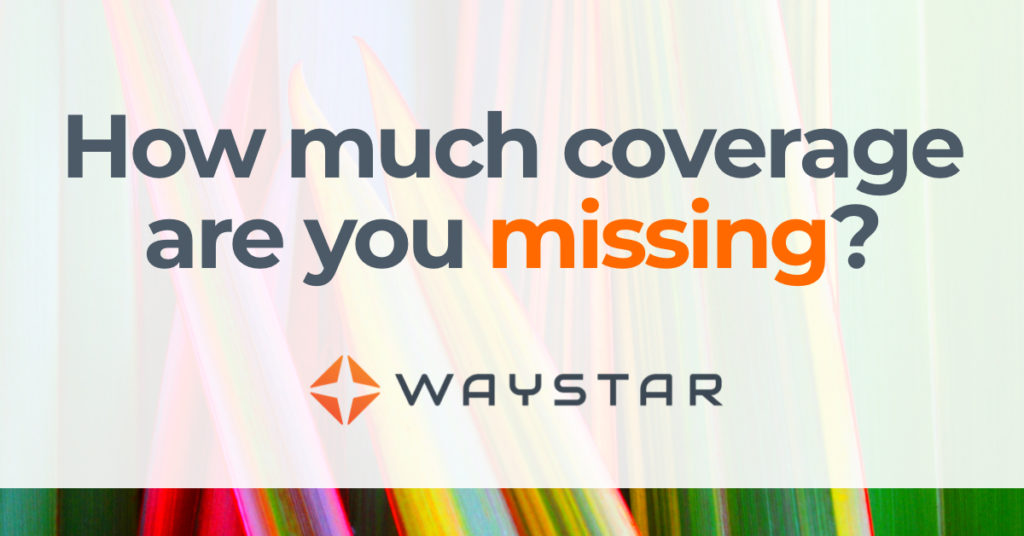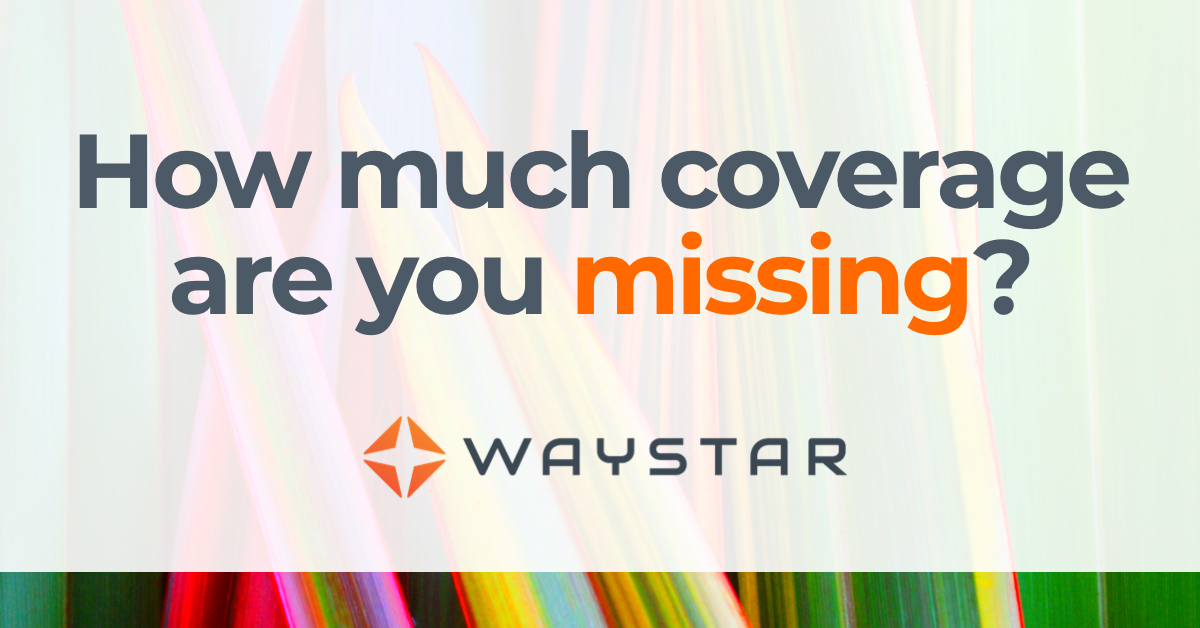 Revenue cycle automation opportunity #3:
Pick the right coverage detection partner
For revenue cycle automation to yield sizable results, you need the right solution. It's important to vet every vendor with the right questions. 
What should a coverage detection solution do for you?
The best revenue cycle tools will automatically:  
Identify hidden coverage

 

Confirm coverage is active

 

Collect for all patients with coverage

 
1. Identify hidden coverage
In order to detect hidden coverage, a vendor should leverage artificial intelligence (AI) technology to search both payers and past claims data to find missed coverage. Ask any vendor how large their claims database is; the amount of data your automated solution has access to will be directly connected to the results you'll see.   
40% of U.S. patients are in Waystar's claims database. 
2. Confirm coverage is active
Ask your vendor: 
How they identify coverage 

 

If they can do that for

all

patient accounts

 

If they confirm active coverage using pre-identified payers

 
At this point, you want to hear your vendor mention an algorithm, likely one that's proprietary, to ensure they have the proper identification capabilities. Finally, ask about their hit rate for coverage detection, and make sure you can expect a significant result.   
At Waystar, we use advanced payer logic to leverage more than 1,700 payer connections.   
3. Collect for all with coverage
When selecting a revenue cycle automation vendor, you need actionable results for all patients, which requires visibility into active and inactive coverage.   
Ask your vendor to provide metrics for: 
Increased cash collections on patients initially presenting as self-pay 

 

Reduced bad debt (as risk of non-payment is removed)

 

Average hit rate

 
Compare those numbers to your current benchmark, and weigh that against the cost. 
Waystar has an average hit rate of 30%, which allows us to confirm 2.8x more coverage than other vendors. 
Waystar Coverage Detection in action
At Waystar, the proof is our clients' success. Using our Coverage Detection solution:  
New Bedford experienced:
Coverage information returned in minutes

 

Improved employee efficiency

 

Found coverage for

24% of patients

presenting as self-pay

 
Sterling Health Care saw:
Accelerated cash flow and higher collections

 

A

57% average hit rate

for patients presenting as self-pay

 

A

2% net revenue increase

 
With Waystar Coverage Detection, you can: 
Elevate the patient financial experience 

 

Prevent claim rejections and denials

 

Optimize pre-service collections

 

Integrate patient financial clearance 

 

Increase staff productivity & efficiency

 
Are you ready to discover a better way forward? 
Find this post helpful?