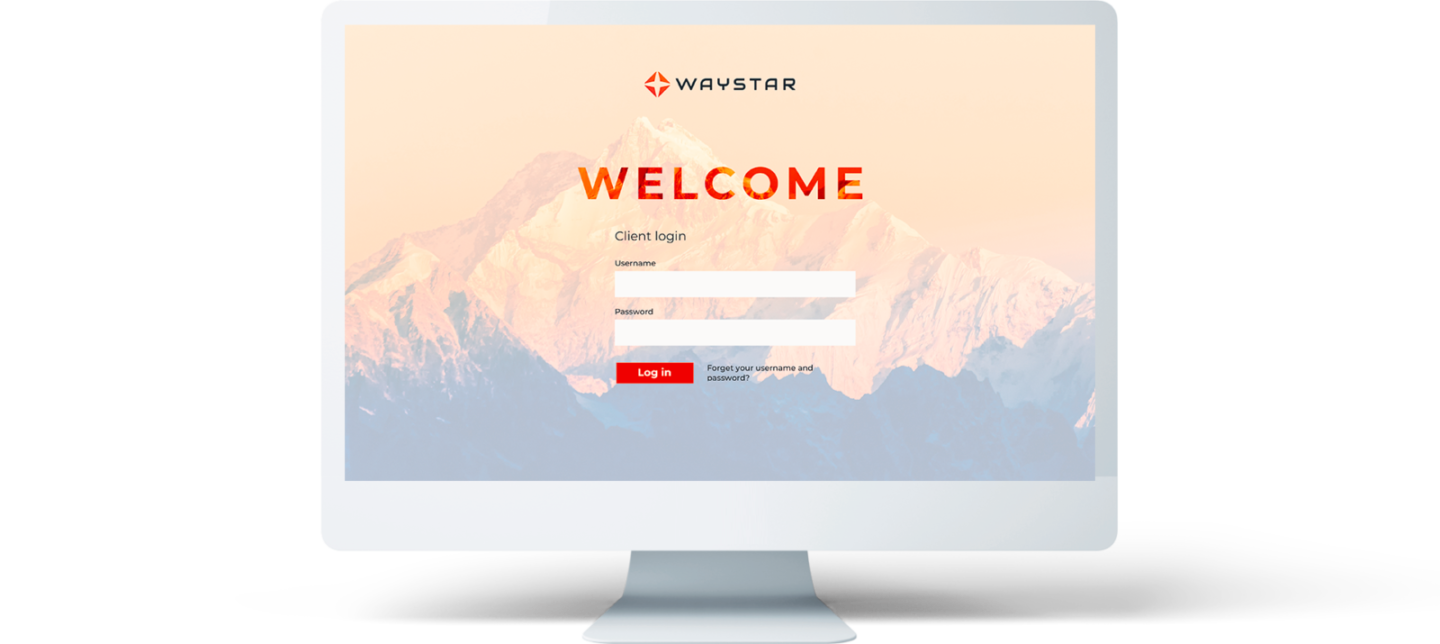 Simplify + unify your rev cycle
Building a modern, simplified revenue cycle demands versatile technology and a partner who's always searching for new and better ways to solve your challenges.

Whether you're looking for an all-in-one RCM suite or filling in the gaps in your existing systems, we have everything you need to transform your rev cycle.

Contact us
Tomorrow's rev cycle is just a quick integration away
Unlock the streamlined workflows and financial insights your organization needs—and give patients the transparent, convenient experience they expect—with a fast and easy integration.

Waystar integrates seamlessly with all major practice management, hospital information and EHR systems and can be fully functional in much less time than the industry standard.
Explore our Solutions
Eligibility
Coverage ineligibility is the leading cause of claim rejections. Our industry-leading coverage detection technology empowers you to identify hidden coverage you might otherwise overlook.
Waystar's intuitive, customizable interface highlights the coverage information you need to know and updates in real-time, so your team can bring in more revenue from patients and payers—and reduce AR days by preventing denials and rejections down the line.
Verify eligibility and co-payments
Quickly and easily enter patient information
Expedite the patient check-in process by accessing relevant plan information in seconds
Increase POS collections by delivering up-to-date co-payment and deductible information
Reduce debt as patients with HSA and high-deductible plans pay more up front
Revenue Integrity
In an environment where codes and billing regulations are always changing, ensuring charge accuracy and compliance has become a major hurdle for providers across the care spectrum. Waystar identifies incorrect and under-coded claims, helping our clients protect and uncover millions in revenue each year, and saving hours of manual work. By combining machine learning and predictive analytics, we've built an unprecedented approach to revenue integrity—one that can save your team valuable time and confirm that patients are being billed as they should.
"We don't have the time to constantly read journals to find out the latest code—I don't know anyone who does. Just one cardiology code the solution found paid for itself for a few years."
Claim Management
For many providers, claim management is the most labor-intensive part of the revenue cycle—but it doesn't have to be. With Waystar, you can automate and simplify your workflow to reduce operating costs and AR days.
Track and work claims in your PM system/HIS or directly within Waystar's user friendly platform, and take a quicker, clearer path to more complete reimbursement.
98.5%
average first-pass clean claims rate
Crowdsourced rules provide an unparalleled first-pass clean claims rate
Intelligent algorithms determine when claims need to be statused based on payer payment patterns
Automated remit matching and reconciliation uncover missing deposits and ERAs
Our "simple response" feature translates confusing payer messages into plain English, so users know exactly what to do next
Denial Management
Trim your AR days, automate appeal packages and keep revenue from slipping through the cracks with Waystar. Move beyond denial management and simplify your appeals process with the industry's first 100% paperless comprehensive appeal packages–pre-populated with the required remit and provider data. Our streamlined appeals wizard gives you the ability to batch similar appeals to the same payer—increasing efficiency and collection speed.
90%
of denials are preventable
Our automated denial management product helps you track, appeal and even prevent denials by:
Deploying intelligent algorithms to gather data and insights
Uncovering unpaid or underpaid line items
Prioritizing denials and evaluating which can realistically be appealed
Contract Management
Negotiating, managing and monitoring ever-changing payer contracts is complex and time-consuming. With Waystar, you can upload commercial and government contracts within a day, and manage them in one centralized place. Let Waystar track payer underpayments, bringing in revenue with no extra effort on your part. Our easy-to-use analytics tools also show you how contracts are performing and let you model what-if scenarios in just minutes—so you can make data-driven decisions and ultimately negotiate better terms.
Recover 2% of total annual costs with automated contract management
(PwC estimate)
Patient Financial Experience
Patient financial responsibility is growing, and today's patients demand more transparent, personalized healthcare. That's why it's more important than ever for you to collect the full amount patients owe while delivering a better experience.
Look to the power of predictive analytics to determine where to focus your team's energy and how to communicate most effectively with patients. Waystar gives you insight into patient propensity to pay, leading to increased collections—and we do it without credit checks that can irritate patients.
You can save time and resources by collecting up front, and eliminate surprise bills for patients after the fact. Ensure your patients understand what they owe and why with our easy-to-read electronic statements, and offer them flexible payment options. And our automated presumptive charity care screening can help you reduce bad debt and improve 501r compliance.
Increase patient pay collections by 10-30%
Agency Management
Many providers rely on a variety of third-party agencies to help drive cash collection—but managing and measuring the performance of those collection agencies is laborious and complicated. And how do you know you're getting the whole story?
Waystar analyzes and compares agency performance, giving you greater visibility and helping identify areas for improvement. Our automated invoice verification feature highlights commissions to be paid—saving you time and making sure you're paying your vendors exactly what they're owed.
10-15%
increase in vendor collections
Just a few of our clients