Elevate your expectations with a better experience
See your organization thrive when every interaction enables your success
Waystar ensures that providers operate at peak performance and empowers patients to pay for care with confidence. We know when care teams and patients have a better experience, it results in faster, fuller payments and happier patients.
The way forward
starts here.
Settling for a poor experience is costly
Partnering with Waystar makes all the difference
Subpar client support experience leads to frustrated teams, wasted time, mistrust, staff burnout, and poor outcomes.
73%
healthcare administrators cite staffing shortages as today's biggest challenge
1
Substandard product experience results in tedious manual workflows, time lost correcting errors, and disconnected programs.
25%
of healthcare spending is wasteful
2
Fractured patient financial experience causes confused patients, deferred care, decreased payments, and damaged loyalty.
60%
younger patients will switch providers over a negative financial experience
3
A better experience creates a ripple effect
Outstanding client satisfaction
Waystar's net promoter score ranks among the most prestigious brands in the world1

Choose an experience that puts people first
Lighting your way forward today + in the future
Waystar is a technology company that serves people — and we always remember that. Whether you are implementing new solutions, seeking fresh strategies for success, or simply need better support, we ensure it's easy to get answers when you need them most.
96%
same-day support case resolutions
11s
average time to reach live support
5,000+
support articles + training guides
Source: Waystar data
Start with a smooth implementation
Access a world-class, in-house support team
Experience a user-friendly platform
Leverage live training + on-demand guides
Discover ways to increase your performance
Recognized for excellence
The way to offer compassionate care
A poor patient financial experience impacts more than your bottom line.
Market shifts over the last two decades have resulted in a steep uptick in patient financial responsibility, with patient revenue now surpassing that of many organizations' largest insurance payers. You need expert solutions to build trust and provide a payment experience that feels custom-made.
Focus on financial transparency and boost patients' confidence in your services by providing pre-service communication, precise estimates, and accurate bills after treatment
Offer a convenient, seamless experience that simplifies patient payments and provides flexible options to meet their financial responsibilities
Give compassionate care by educating patients about their financial obligations and meet them where they are
Help prevent negative experiences caused by administrative errors such as prior authorization delays, estimation mistakes, missing insurance coverage, and denied claims
A new era of innovation
Solving the challenges of today with the technology of tomorrow
Patient Payment Clarity
With Waystar's advanced technology, patients know what they owe before the point of care, have convenient ways to pay, and personalized payment plans tailored to their needs.
Intelligent Automation
Providers receive payment promptly after delivering care, reduce manual workflows, and are relieved of managing or appealing denials.
Identify Hidden Revenue
Waystar architects thousands of personalized charge capture data models to continually yield new revenue opportunities with exceptional accuracy.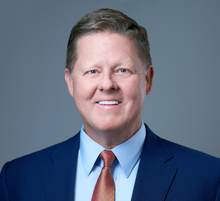 "Waystar continues to deliver on our commitment to simplify healthcare payments, giving providers the confidence to focus on what matters most: their patients and communities."
Matt Hawkins, Waystar CEO
Smart platform. Powerful results.

"The implementation team made us feel like we were their only client. That made a huge difference in our onboarding experience."
Jessica Weathers,
Director of Revenue Cycle

"Waystar shares our vision, understands our pain points, and provides support that is a game-changer throughout our organization."
Nestor Diaz,
Director of Revenue Cycle

"Waystar's integration with Epic has helped our staff assist patients more efficiently… In fact, this has resulted in reduced patient call handle times, improving the patient financial experience while boosting staff productivity."
Andrea Mejia,
Executive Director of Patient Financial Care
Discover the way forward
With our smart platform powering result behind the scenes, you too can reach new heights in healthcare. Speak to a Waystar expert today.
Insights + Resources
White paper
Create the ultimate patient financial experience
Blog
Compassionate communication
Webinar
4 ways to increase point-of-service collections