Ric Sinclair
Chief Business
Officer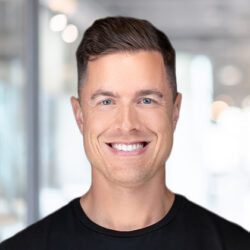 Ric Sinclair is responsible for Waystar's end-to-end strategy. He leads Waystar's enterprise strategy, mergers and acquisitions, business development, alliances, sales and commercialization teams.
A member of the executive team who formed Waystar, Ric has led efforts from conceptualizing products designed to solve challenges in healthcare payments to executing go-to-market plans to support the growth of those solutions. He has served in numerous roles at Waystar including Chief Commercial Officer, Chief Strategy Officer and Chief Product Officer.
Ric was previously head of product at ZirMed, now a part of Waystar, which was acquired by Bain Capital in 2017. Prior to ZirMed, Ric was an early member of a healthcare start-up that transformed the way radiology services are delivered in the United States.
Ric holds an MBA from Indiana University and a BSBA from the University of Louisville and has completed advanced studies at the University of Chicago's Booth School of Business.