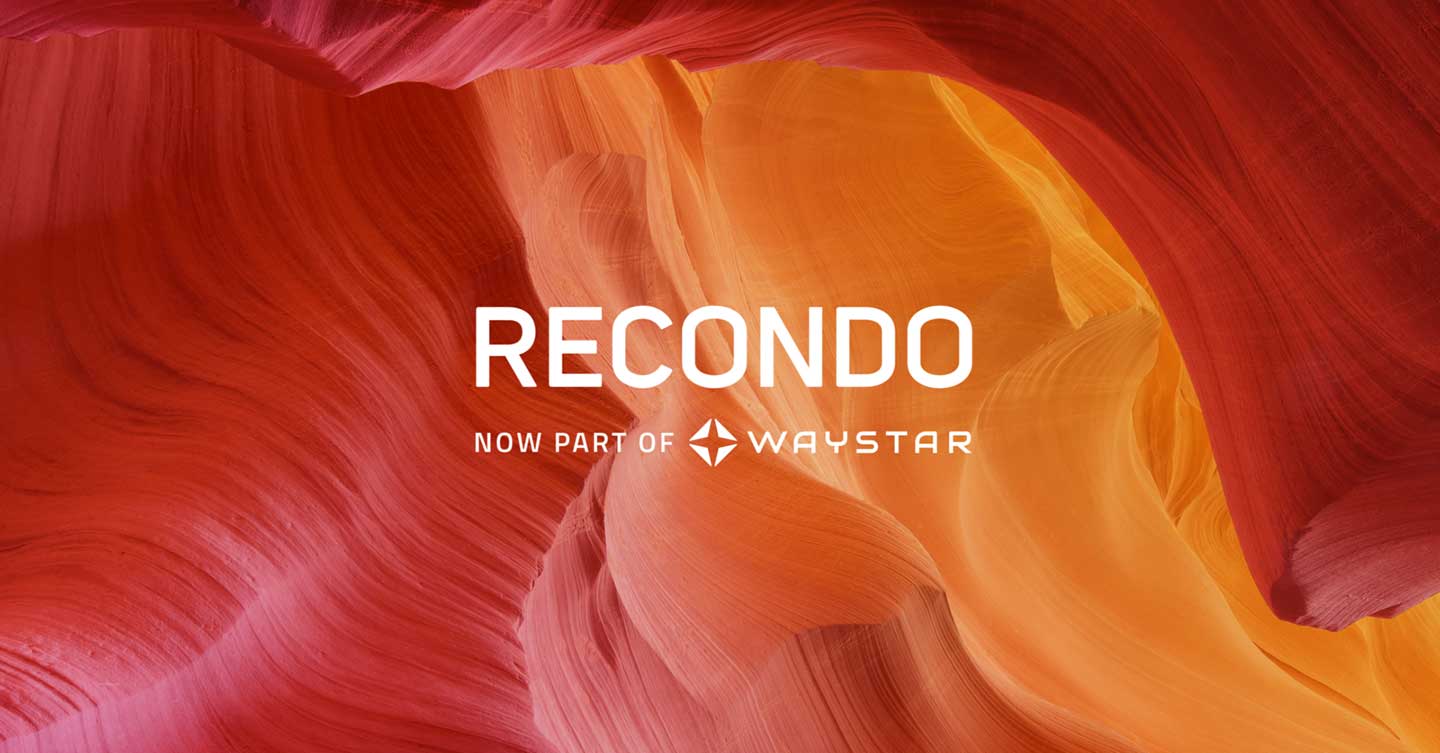 Waystar acquires Recondo
We're excited to announce that we've brought another landmark company under the Waystar banner—Recondo Technology. Both a Best in KLAS category winner and HFMA peer-reviewed vendor, Recondo delivers industry-leading patient access and billing office solutions that are used by hundreds of provider organizations around the country.
Moving forward as one
We're thrilled to be joining forces and will now be moving forward as one Waystar, with the strengths of our platforms enhancing one another, and ultimately helping to eliminate administrative waste in the revenue cycle. We'll be moving quickly to integrate Recondo's solutions to the Waystar platform so that the clients of both companies can reap the benefits as soon as possible.
What this means for clients
Recondo's advanced robotic process automation (RPA) technology improves several of Waystar's solutions, including Claim Monitoring, Prior Authorization and Eligibility. This acquisition is another big step forward in Waystar's mission to create a simpler, faster and more efficient revenue cycle for providers and a more transparent financial experience for patients. Together, we will be even better positioned to simplify and unify the revenue cycle—and make healthcare better for everybody.
Recondo fast facts:
Recondo is an innovative, RPA-powered platform that enables providers to be paid more, faster and at lower cost.
-170 clients
-900 supported payers
-120M encounters automated annually
-107M claim status checks processed annually
To learn more about what this acquisition means for Waystar, Recondo, our combined clients and the healthcare industry as a whole, read the press release here.