Matthew Heiman
Chief Legal + Administrative
Officer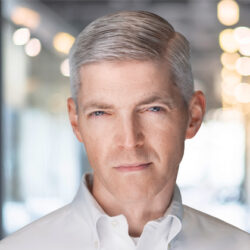 Matthew R. A. Heiman leads all legal and corporate governance matters for Waystar. Over the last two decades, he has worked in corporate and government sectors, gaining deep experience in the areas of corporate governance, litigation, risk management, security, and compliance.
Most recently, Matthew was Vice President, Corporate Secretary & Associate General Counsel at Johnson Controls where he helped establish a new corporate secretary department and led the integration of legal departments following the company's merger with Tyco International. Prior to its merger with Johnson Controls, Matthew held a number of positions with Tyco International including Vice President, Chief Compliance & Audit Officer. Before Tyco, Matthew was a lawyer with the National Security Division at the U.S Department of Justice. He was a legal advisor to the Coalition Provisional Authority in Baghdad, Iraq and practiced as a trial lawyer with the law firm of McGuireWoods.
Matthew holds a BA and JD from Indiana University and is a member of the International Institute for Strategic Studies. He is a Senior Fellow at George Mason University's National Security Institute.