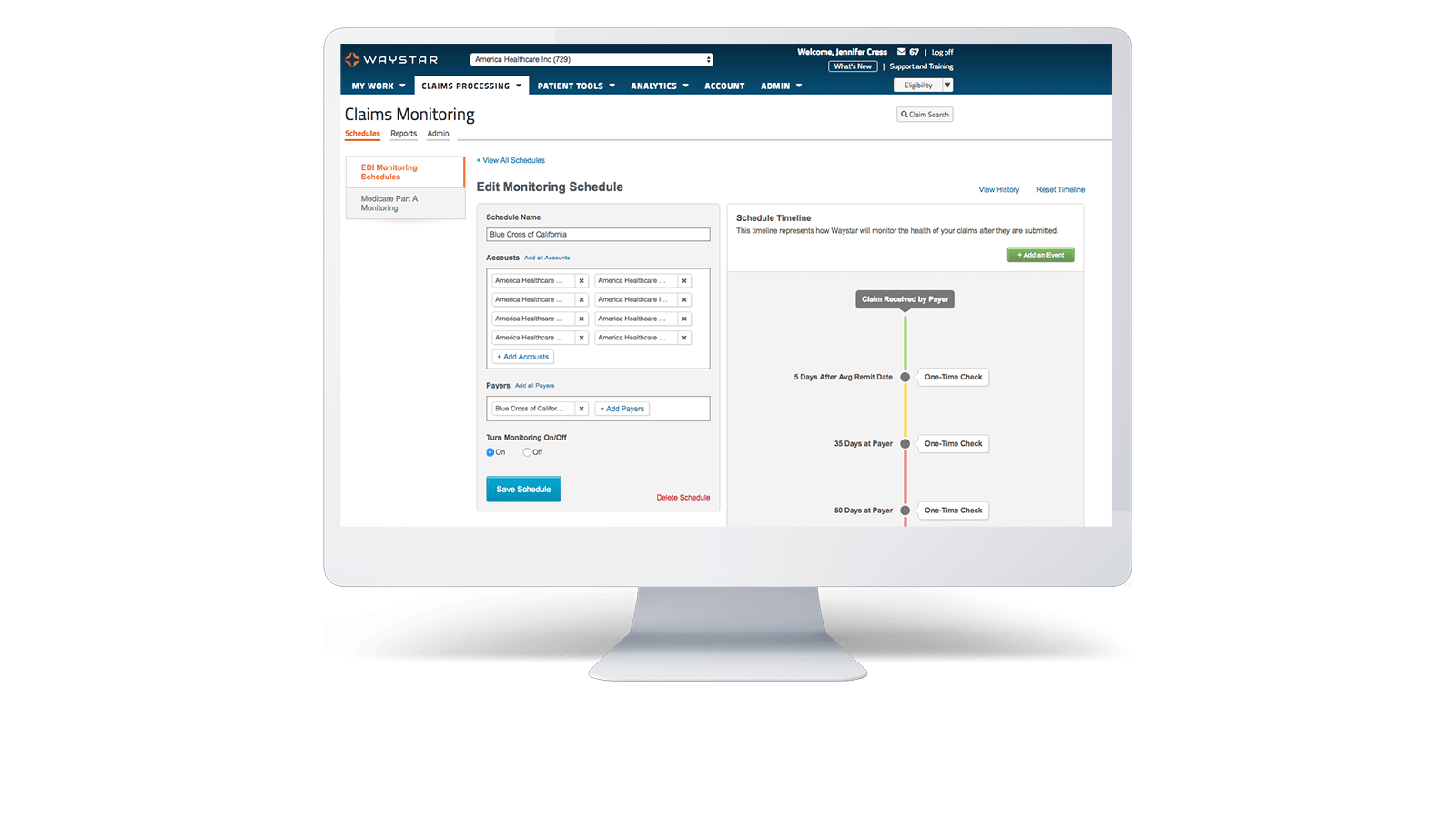 TIME TO WORK
SMARTER
Stop wasting time and money manually checking the status of claims. Find out how much you can save with automated Claims Monitoring from Waystar.
Calculate now
MAKE THE MOST OF YOUR RESOURCES
Making phone calls and visiting websites to check claim status takes up your staff's valuable time. And, frequently, there isn't any action to take once the status has been checked. Waystar's Claims Monitoring automatically lets you know when a claim needs attention, so you can focus your resources where they'll do the most good.

SEE SAVINGS

ADD UP

Did you know it takes 14 minutes on average to manually check the status of a claim? Use our calculator to see how much you could save by automating claims monitoring.
" With Waystar's Claims Monitoring solution, the claim status is more current and follow-up can be done on a smaller number of targeted claims. "
Take
the next step
We're excited to help you trim AR days and reach new levels of productivity. Please fill out the form below, and we'll reach out to you with more info.
GET EXTRA
INSIGHTS
Looking for more information about how Claims Monitoring can make your staff more efficient? Check out our resources below.