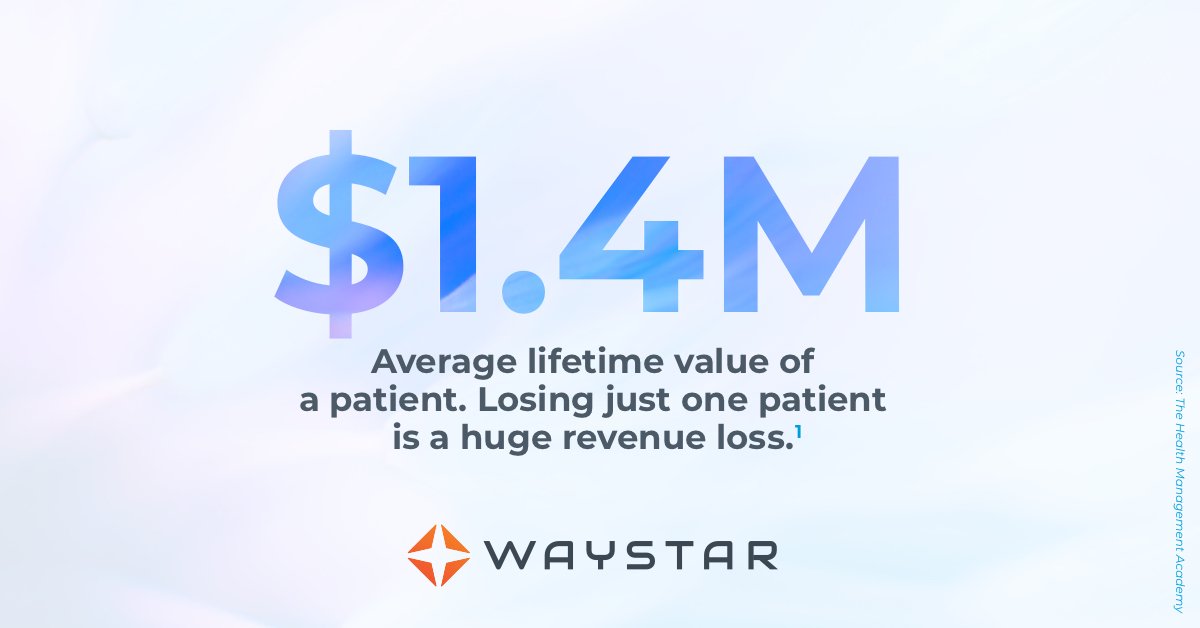 When it comes to patient retention and staff loyalty, healthcare practices are more challenged today. Growing consumerism in healthcare and industry changes that require more communication with patients aren't going away. Thankfully, applying the right automation technology to your billing processes can help you keep more patients and staff for the long haul.
Why is patient + staff loyalty under so much pressure?
A lot has happened regarding health services in the past few years. Primarily when it comes to patients, attitudes are shifting. This has to do with new expectations and increased competition in the health services market. Consumer-centric companies like drug stores, retailers and digital health companies are attempting to grab some of those healthcare dollars. Seeing a more accessible version of care from new providers on the scene leads patients to expect a different type of care—and better communication around costs.
Patients have always worried about medical bills, but the fear of being unable to pay a bill or meet the deductible can cause a patient to leave a provider and look elsewhere for care. Losing just one patient is a huge revenue loss. A recent study from the Health Management Academy estimates that the lifetime value of a patient averages around $1.4 million.
Add to that, 51% of adults aged 30 to 49 will skip necessary medical care due to cost, according to the Kaiser Family Foundation. Cherry-picking services based on price is also a revenue loss.
"With already thinning margins, that has a significant risk to revenue," said Heather Kawamoto, vice president of product strategy at Waystar. "If it's too hard for patients to engage, then patients may start to look elsewhere for care."
While considering how to improve the patient's financial experience, it is also important to help manage frustrations on the operational side. A Gallup poll found that employees who say they often or always have enough time to complete their work are 70% less likely to experience high burnout.
But because of the shift to patient as payers and the increased effort to collect, revenue cycle teams often have less time to get their work done. Revenue cycle processes haven't historically been set up to handle reimbursements from patients, so when it's time to collect, the staff have extra work on their hands, taking away time from the more rewarding activities of their job. Additional work and manual processes have led to a rise in burnout and turnover.
"One of the things we need to be judicious about when we're evaluating technology is asking if that technology has that dual aim of helping patients, but also helping staff," Kawamoto said.
Take a patient-centric + staff-centric approach
This two-prong attack on billing can really make a difference, but there's no one-size-fits-all strategy.
For patients, it's about understanding costs from every angle or enhancing their financial literacy. Many are surprised when they get their medical bill and feel dissatisfied with the process. The bill even clouds their positive experience with care.
To address this means getting out in front of the issue and providing transparency before the patient even comes in for any services—patients need to understand what they owe and why.
For staff, a substantial administrative burden is attached to billing that takes valuable time out of their day and leaves little time to complete everything their job demands. This is where purpose-built automation technologies can make an impact in alleviating the manual burden on staff.
Put the focus on education + engagement
To accompany financial literacy conversations, it's essential to consider engagement. How a patient engages with the billing structure within your office matters as well since even with all the education on their bill, the cost is still something many will struggle with.
In fact, 57% of U.S. adults are uncomfortable with the amount of emergency savings they currently have, which is often what people dip into when paying medical bills. Taking billing conversations beyond the educational aspect by offering budget-friendly payment options can help patients own their financial responsibility, show that your office is flexible and reduce your cost-to-collect.
Key points to tackle when offering transparent billing include:
Price. Generate accurate estimates in consumer-friendly terms so patients understand their financial responsibility before the service is delivered. This builds a foundation of trust and contributes to patient satisfaction and loyalty.
Online functionality. Offer an interactive online portal for patients to ask questions after they're able to review estimates. Provide functionality that enables patients to create a payment plan themselves before the visit.
Full scope of cost details. Enable real-time access for patients so that as they create the appointment, staff know about expectations to bring to the patient's attention immediately.
Self-service. Show how your services come with flexible payment options and auto-post details on payments to online accounts.
It's also essential to continue engagement after the appointment, with post-service follow-ups happening on a timely schedule. Your online portal should maintain an accurate balance and provide digital receipts. Every financial detail should automatically flow to the portal. This keeps billing transparent.
Review the right performance indicators
There is currently a standard set of key performance indicators (KPIs) used to reflect success. What they have in common is that they look at the end of the billing process—cost and collection.
"Shifting the focus to KPIs connected to what happens before an appointment may do a better job of setting up a successful transaction all the way through the process," Kawamoto said.
Consider measuring these KPIs instead:
Percentage of patients receiving pre-service estimates through a phone call
Average number of days a patient receives their estimate before service
Prepayment rate, excluding co-pays, that breaks down further into what percentage is partially collected and the percentage of bills fully collected pre-service
eBill open rates—the tool you use for billing should include this KPI in addition to generating the bills
Patient call handle times—a KPI that should decrease the stronger your pre-service phone calls get since patients should understand their bill better from the start
Search out the right tools and resources
Understanding pain points related explicitly to billing that impact both patients and staff is a first step toward improving retention in both areas. When you can shape your billing processes so both audiences have more positive experiences, you will strengthen loyalty.
The Waystar platform offers efficiency in everything from price transparency to patient payments. Schedule a demo to see how to streamline the revenue cycle for anyone who touches a bill.
To dive deeper into how transparency can improve the financial experience for patients and staff alike, check out our in-depth webinar.