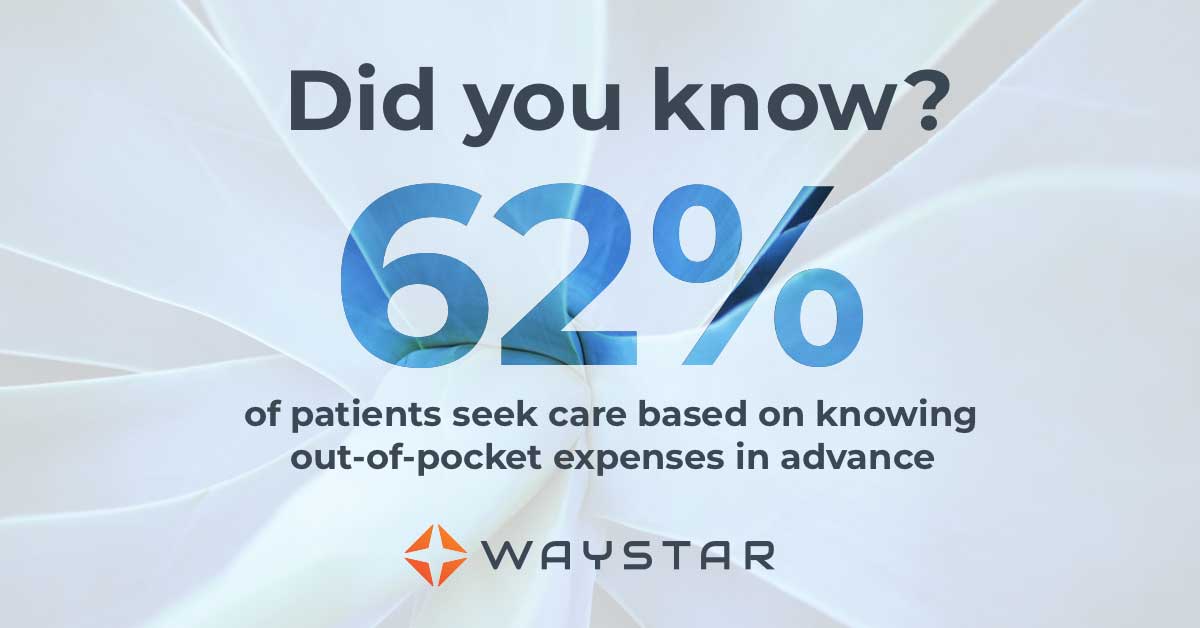 There's a reason patients want pricing information upfront when it comes to healthcare: it's expensive. Consider data provided by the Centers for Medicare and Medicaid Services.
In 2017, national health expenditure accounted for 17.9% of gross domestic product
Health spending is projected to grow at a 5.5% average annual rate to reach nearly $6 trillion by 2027
In addition, healthcare facilities in the United States currently stand to lose about $364 million in reimbursements
Providers (especially at smaller practices) can struggle to manage expenses while pursuing tech investments that could prove essential to growth and better patient care. In these locations especially, efficient revenue cycle management isn't just something to aspire to–it's a must have.
Optimizing RCM can help recoup every dollar spent on services rendered. And that's a strategy that leads to less stress, stronger bottom lines and more time to focus on delivering the best possible care.
The three main revenue cycle challenges small practices face
1. Uncollected patient payments
According to a Kaiser report, the average deductible for a worker with employer-provided health insurance was $303 in 2006. By 2017, that amount had inflated by nearly 400% to $1,505.
People now pay five times as much as they did in 2006. Yet many patients are still in the dark about their co-pays, deductibles and other out-of-pocket costs—which makes collecting those important patient payments more difficult and time-consuming.
Patients need an accurate understanding of what they'll owe for services before they're rendered so they can plan financially. A successful practice is equipped to prepare them for their out-of-pocket responsibility and help them properly asses the full cost of their care. That's why we recommend patient estimation software for all small healthcare practices—it's the key to building better patient relationships.
It's likely that the last thing you want to do is research, purchase and implement yet another technology. But that's the kind of investment that can prove vital to your bottom line in the evolving patient pay landscape.
And the earlier you begin the collection process, the higher the likelihood that you'll eventually collect. Armed with clear, accurate information about how much they owe, your patients can better plan for their medical needs, ultimately reducing your bad debt and charity write-offs and boosting your chance of collecting that patient payment—in full.
2. Scaling resources
Handling the repetitive and time-consuming manual work billing requires is a burdensome (and costly) task for an already overworked department.
So while robots won't replace employees anytime soon, bots embedded in software applications can be a key tool for reducing the burden of mundane tasks such as claim status inquiries.
Staff should work where they can deliver the most value. Sending categorized claims directly into work queues allows employees to customize their worklists, either by payer, plan type or reason for denial. Congratulations, now your team of two can do the work of 20.
3. Extensive bolt-on applications
Provider organizations frequently use numerous software systems to monitor and manage clinical care and financial metrics.
The issue with automated bolt-on technologies is that information they gather is not integrated. So instead of truly driving efficiency, the disparate data generated by each application is handed to the RCM team in separate buckets. In this scenario, mismatched and incorrect financial data is more likely to slip through the cracks, ultimately leading to more denials and reduced reimbursement.
The wrap up
With patient financial responsibility continually evolving, it's more important than ever for practices to take the time to find a simple, unified solution. Of course, small healthcare practices face a unique set of RCM challenges. But, with the right one-stop technology solutions from a vendor who understands their needs, these practices can address their pain points and develop more efficient billing workflows, allowing them to turn their attention back to what they do best—delivering high-quality care.
Want to learn more?
Check out how Oasis Counseling reduced AR days 32%.
Image source: meddata.com/blog/2017/10/26/medical-billing