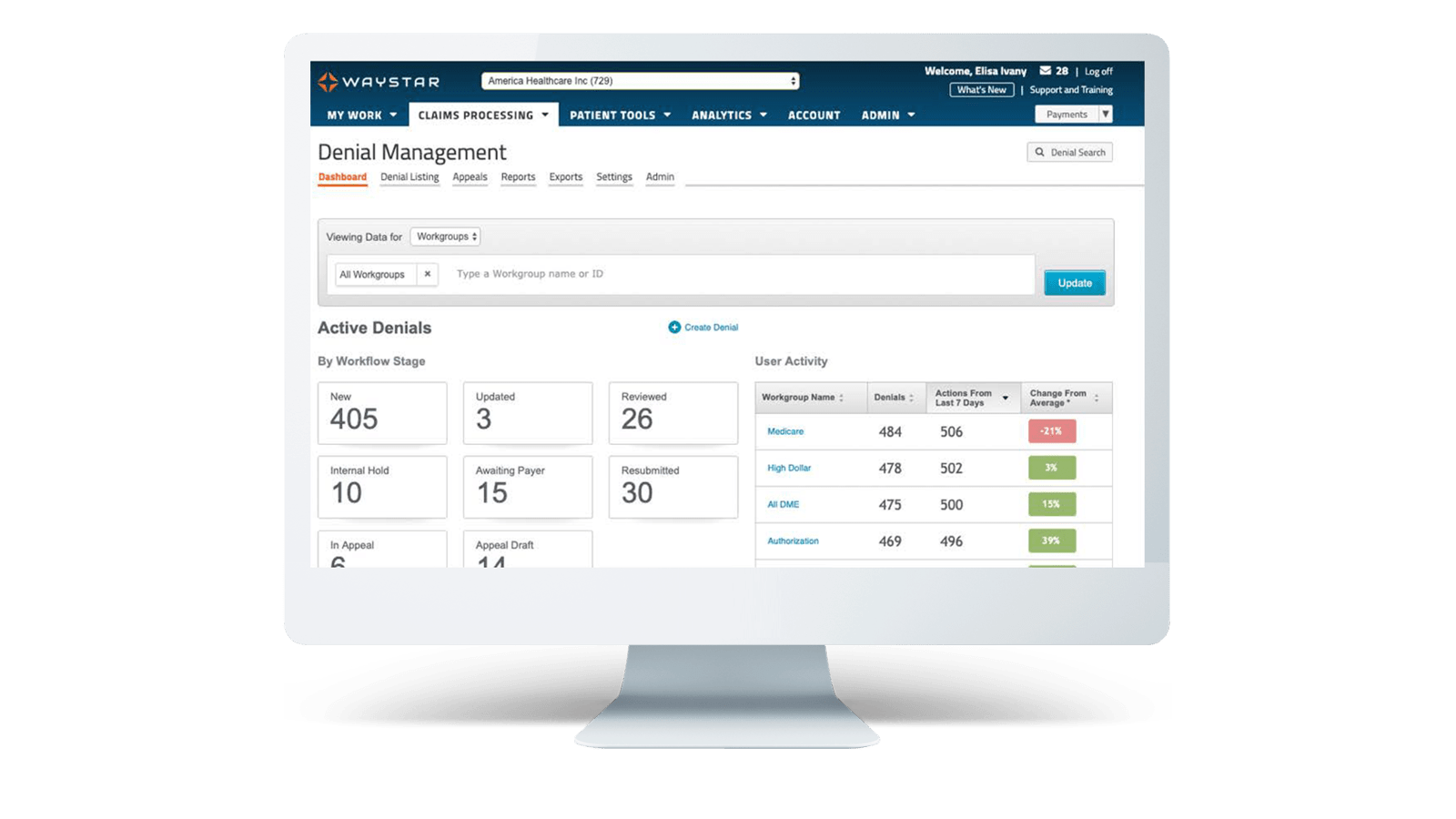 Denial Management
THERE'S A better way to manage denials
Outdated denial processes and high workload mean you're probably leaving a lot of revenue on the table. Waystar's automated Denial Management helps you manage, appeal and even prevent denials to ensure that less revenue slips through the cracks.
Request demo
" Denial Management was a game changer in terms of time savings...We have more confidence than ever that our processes work and our claims will be paid. "
BOOST YOUR BOTTOM LINE
It costs up to $118 to work a single denial —and with 15-25% of claims not paid the first time, that cost can really add up. Use our calculator to find out how much more revenue and staff time you could recover by preventing denials, automating workflows and streamlining the appeal process with Denial Management from Waystar.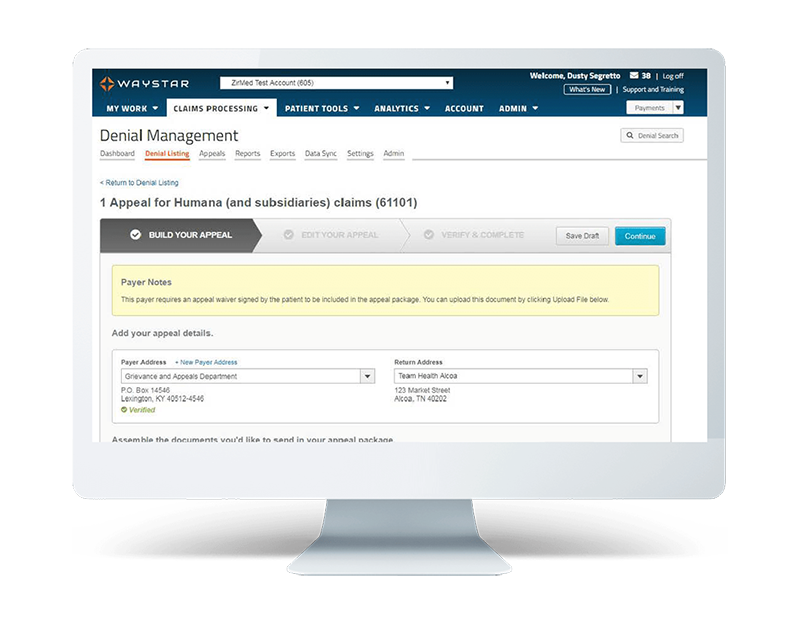 HOW IT WORKS
Waystar Denial Management automates the tedious process of identifying denied claims and underpayments by:
Scrubbing your 835 data
Uncovering each unpaid or underpaid line item
Evaluating what can be realistically appealed and overturned
Providing an automated appeals process
This empowers you to get the most out of your AR initiatives, send more appeal packages and reduce AR days.
76%
of providers ranked denials as their greatest challenge*
2 of 3
denials can be recovered*
65%
of denials are never worked*
*Becker's Hospital Review, May 2018
PREVENT DENIALS BEFORE THEY HAPPEN
Preventing denials up front saves significant time and money down the line. Waystar identifies and reports on root causes so you can make process improvements upstream to decrease preventable denials.
90%
of denials
are avoidable
Get
extra

denial management insights

Find out more about how Denial Management can help your organization prevent denials, recover more revenue and reduce your cost to collect. Check out our resources to learn more.