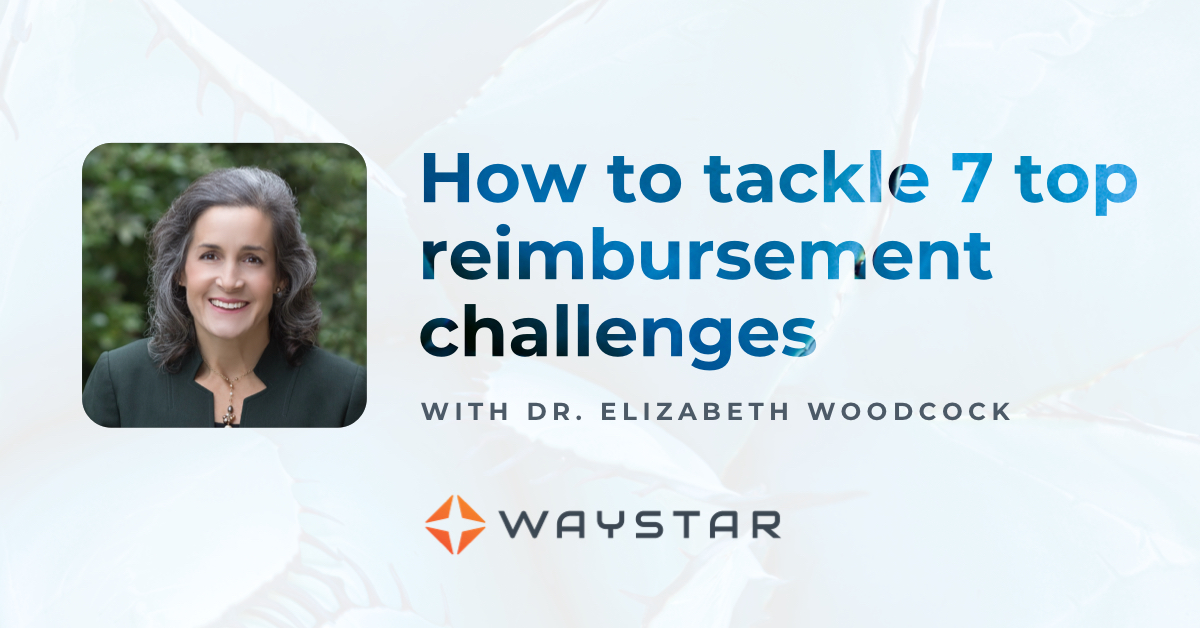 Staying ahead of healthcare reimbursement issues is a struggle — and one that comes with seemingly endless questions. 
Is everyone seeing increased denials or is it just us? 

 

When will public health emergency

really

end? 

 

What parts of the Quality Payment Program (QPP) apply to us? 

 
When it comes to tackling today's challenges, there's no substitute for experience. That's where Dr. Elizabeth Woodcock, DrPH, MBA, FACMPE, CPC, comes in.   
With more than 30 years in the field of practice management, Dr. Woodcock walked us through today's most crucial healthcare reimbursement issues — and offered tips to tackle them.  
NOTE: Unless otherwise cited, data in this blog has been provided by Dr. Elizabeth Woodcock, DrPH, MBA, FACMPE, CPC.
HEALTHCARE REIMBURSEMENT ISSUE:
1. Telemedicine reimbursements remain murky (but get a 24-month reprieve).
Since the pandemic, few healthcare reimbursement issues have been more scrutinized than telemedicine. While a recent report to the Senate confirmed that telemedicine helps patients with access to care, equity, and cost-effectiveness, it also cited the potential for overuse, overpayment, fraud, or even poor-quality care.  
"What's interesting is this may or may not matter … because the federal government did pass the Consolidated Appropriations Act of 2023," says Dr. Woodcock. "[That means] the pressure cooker that's built up around Medicare reimbursements for telemedicine being tied to this public health emergency has finally exploded. [And this act] extends these COVID-era waivers for telemedicine services for two more years." 
Practically, this means patients can be at home and receive telemedicine. Audio-only services also remain covered, as well as some very extensive mental-health services. 
"Most of all, it means the government now has a 24-month runway to make a long-term plan for telemedicine," says Dr. Woodcock.  
How can you stay ahead of this healthcare reimbursement issue?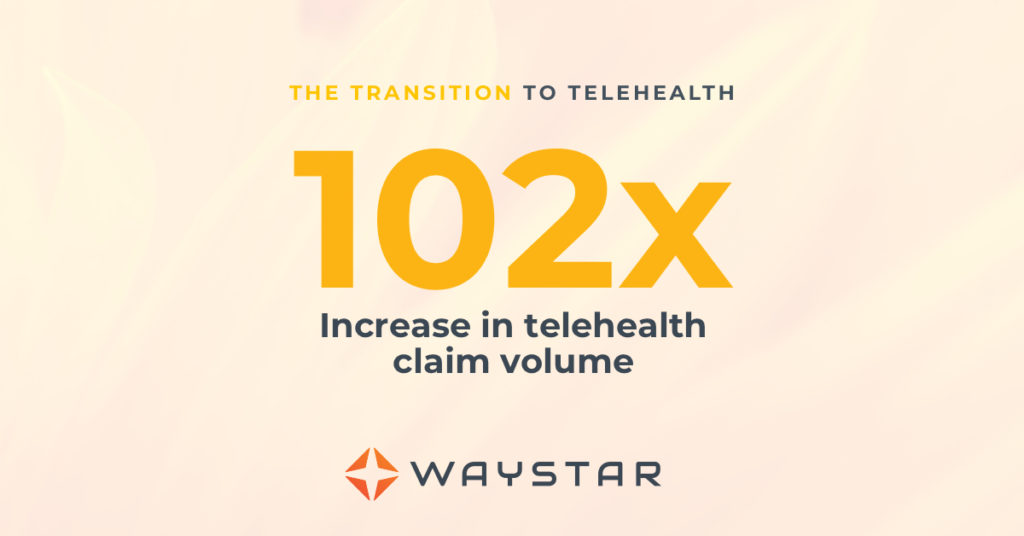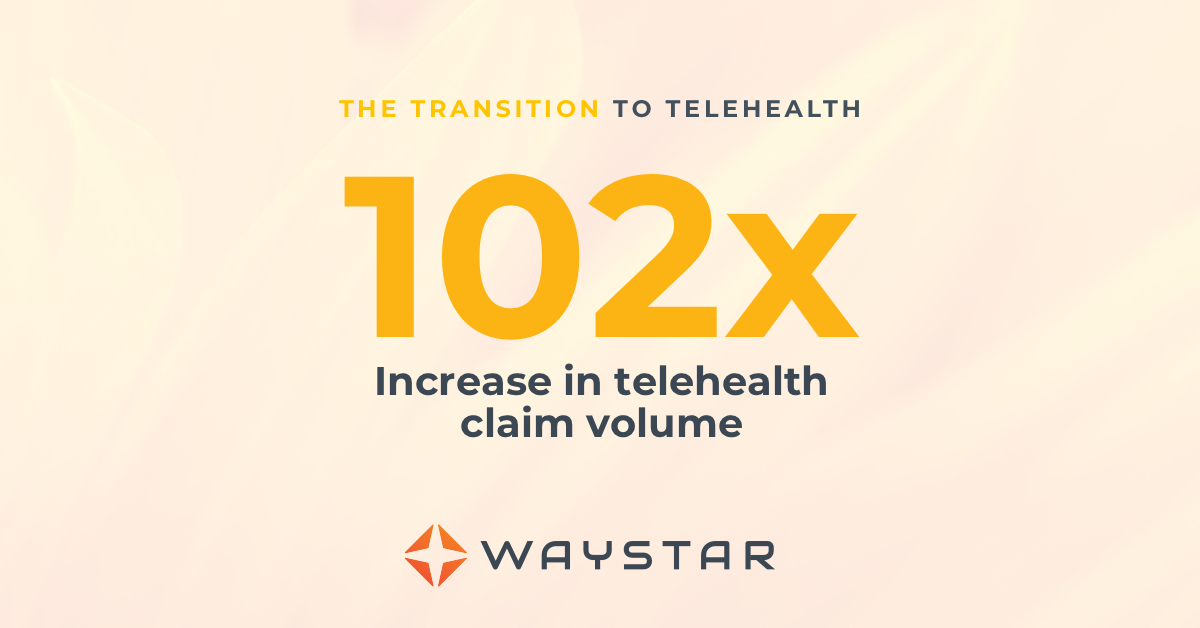 ---
HEALTHCARE REIMBURSEMENT ISSUE:
2. Medicare reimbursements are taking a 2.5% hit.
Late in 2022, it was announced that the Medicare Conversion Factor would decline by 4.48%. Since Medicare is the bellwether for all professional fee reimbursement, that was cause for concern.   
"Lobbyists representing physician groups and professional services said, 'Listen, that 4.5% is simply too much of a burden to bear. It's going to affect access to care. We need to change that,'" says Dr. Woodcock. "So, the government stepped in … Now, we're only going to see a 2.5% decline in 2023, which makes our final conversion factor $33.8872."  
How can you stay ahead of this healthcare reimbursement issue?
Use the Physician Fee Schedule Look-Up Tool. This tool allows you to look up information by place of service, as well as at the CPT-code level, in addition to other options.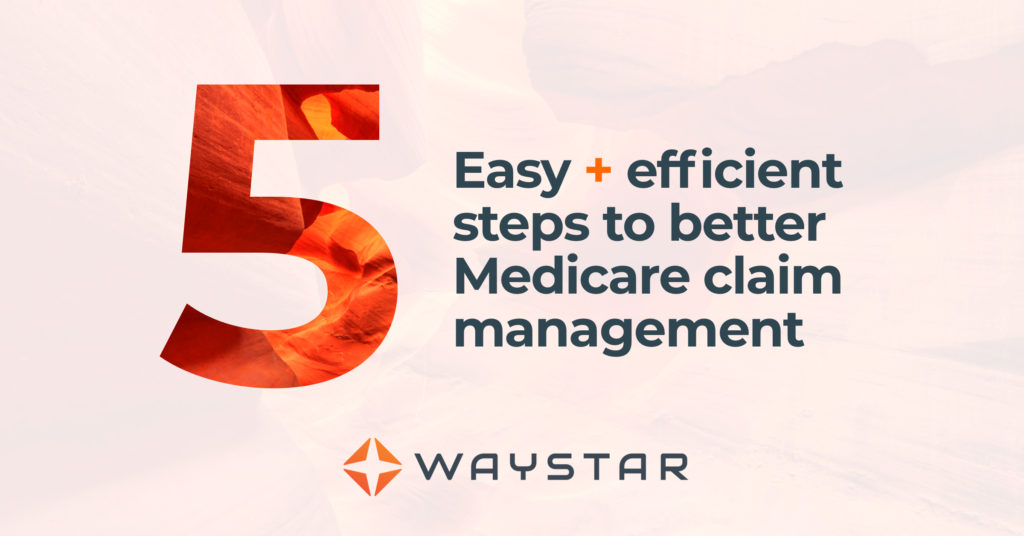 ---
HEALTHCARE REIMBURSEMENT ISSUE:
3. Cancellations are a problem (with some creative solutions).
When patients cancel appointments, it affects everything from resource utilization to the quality of care. Practices can lose anticipated revenue, especially for services where resources are expensive and demand is high. 
How can you stay ahead of this healthcare reimbursement issue?
Use the Medicare Preventive Services Quick Reference Chart to fill those slots with other patients.
"If someone cancels an annual wellness exam … reach out to patients whose preventive services are fully covered," she says. "Say, 'I notice you're due for your annual physical, and there's no cost to you for that appointment. We have a slot open Friday; would you be interested in coming in?'"  
Be sure to also ask if transportation or childcare is an issue when someone cancels. If so, offer telemedicine as an alternative.   
"I recently worked with a neurology practice that was able to reduce its no-shows by a remarkable 50%, just by going ahead and converting those cancellations into telemedicine visits," says Dr. Woodcock.  
---
HEALTHCARE REIMBURSEMENT ISSUE:
4. A high score from the Quality Payment Program may not deliver ROI. 
The goal of the Quality Payment Program is to help CMS improve Medicare using participation tracks for clinicians. While the QPP is technically voluntary, there is a penalty for providers who meet certain criteria and fail to opt in. If you billed $90,000-plus in Part B Medicare charges in a year and you don't participate in the QPP, you could face a 9% penalty in perpetuity.  
"That's in addition to the sequestration cuts of 2%, the Medicare reimbursement cuts of 2.5%, and any cuts that you may have seen to the units associated with CPT codes that you use," explains Dr. Woodcock. "Wow. It's an ugly, ugly penalty. So, I want you to avoid it all together."  
How can you stay ahead of this healthcare reimbursement issue?
Check your participation status on the Quality Payment Program website. 
Decide if it's worth your time to chase a high score.


Physicians who score in the exceptional range — and even those who score a perfect 100 —

will only receive a 1.87% bonus

within two years. What's more, 2022 is the final year for this "exceptional performance" bonus. So, while some practices must participate in order to avoid the penalty, the ROI for a high score may not be worth the effort.

 

Apply for an exception.


There are two exception applications for PY2022 for clinicians who've been affected by COVID-19.

Be sure to apply for these exemptions by

March 3, 2023

.

You'll be notified by email if your request was approved or denied, and you can check the status of your application by signing into the QPP site.

 

If you do need to participate, hit the 75-point performance threshold.


While the new categories are weighted the same, 198 quality measures have changed. Nine are new, and 11 have been removed, including the flu and pneumococcal vaccine.

Make sure you know the measures that matter to your practice

.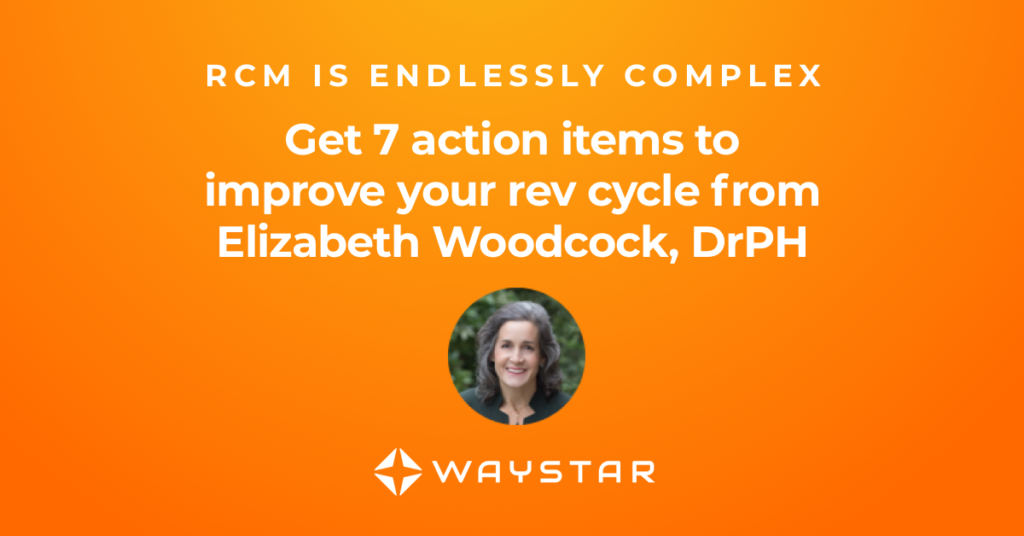 ---
HEALTHCARE REIMBURSEMENT ISSUE:
5. There are almost 400 changes to CPT codes in 2023. 
Tracking changes to Current Procedural Terminology (CPT®) codes is a time-consuming but vital undertaking.   
In 2023, there are 393 changes, including: 
225 new codes

 

75 deletions, and 

 

93 revisions. 

 
How can you stay ahead of this healthcare reimbursement issue?
Buy the book: CPT Changes 2023: an Insider's View.


"This is a great manual because it's really coming from the horse's mouth: the American Medical Association," says Dr. Woodcock. "If I get a denial for a CPT code, I can use scanned pages of this manual, or CPT assistant, while I'm trying to argue an appeal."

 

Know the key changes:

 

Observation merged with inpatient codes




(99217, 99218-220, 99224-226 are deleted) 

 

99241/251 are deleted 

 

98978 is new code for remote cognitive behavior therapy monitoring  

 

99418 is new code for inpatient or observation prolonged services 

 

New "appendix" — taxonomy for artificial intelligence applications

 

Understand the changes to facility-based E/M codes.


Evaluation and Management (E/M) codes have been revised to require a medically appropriate history "and/or" exam and medical decision making (MDM). That's a change from requiring all three key components. And the time in the code's description must be met or exceeded to report.

View all the CPT Evaluation and Management (E/M) Code and Guideline Changes here

. 

 
---
HEALTHCARE REIMBURSEMENT ISSUE:
6. Patients decide where to seek care (and they don't always choose legacy providers).
"I've been in many practices where it takes months to get an appointment," says Dr. Woodcock, "and the data shows that we're about 20-25 days out to see a doctor … I'm not complaining [because I know the challenges practices face], but we are seeing a massive shift away from the legacy healthcare system."  
The challenges are wide-ranging: 
Insurers are partnering with telemedicine companies

 

New providers are targeting rural and suburban areas, aka

healthcare deserts

 

Patients have to pay a co-pay to see a provider where they can use telemedicine "free," and 

 

Virtual-first health insurance plans changing the game in a big way.
"With virtual-first care, patients sign up for insurance and their first touchpoint with the healthcare system is a telemedicine visit with the insurance company's providers," says Dr. Woodcock. "This fundamentally changes the paradigm of referrals for care that legacy providers are used to." 
How can you stay ahead of this healthcare reimbursement issue?
Providers need to stay — or become — irreplaceable to their patients. That starts with delivering a superior patient experience.  
"In this tech-heavy, now-now-now world, patients are looking for affordability. They're looking for convenience. They're looking for now," says Dr. Woodcock. So, if you haven't already started treating patients like consumers, do that.   
Read this eBook to learn how you can use technology to create a better patient financial experience while boosting your bottom line.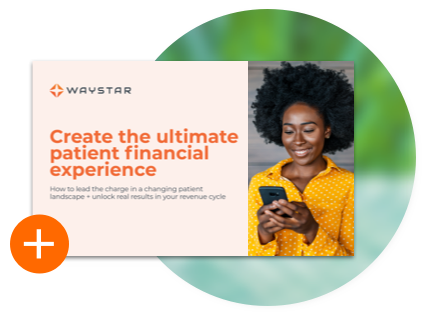 ---
HEALTHCARE REIMBURSEMENT ISSUE:
7. Denials have risen dramatically (despite the fact most are preventable).
"Denials have skyrocketed, propelled by the technological tools employed by payers," says Dr. Woodcock. "Healthcare organizations can't keep up with these aggressive payment challenges, as manual solutions are not cost-effective."  
Roughly 82% of denials are preventable, yet less than half are ever reworked. The problem only worsened post-pandemic. In 2021, 69% of healthcare leaders reported an increase in denials.  
"Health insurance companies have an incentive to deny our claims," says Dr. Woodcock. "It's just a hard, cold reality. And so, we in the business office have to recognize that we're seeing these increased denials."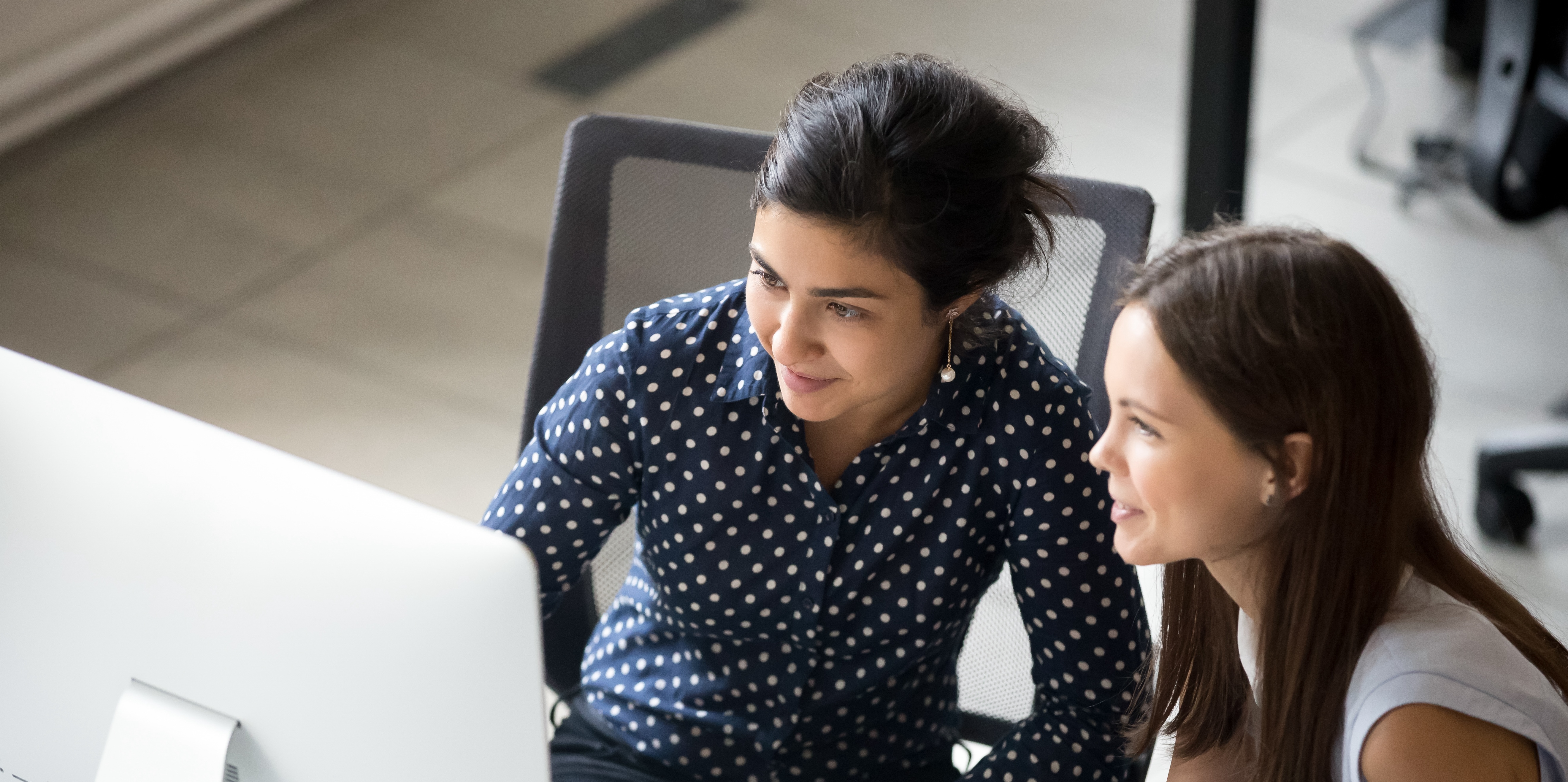 How can you stay ahead of this healthcare reimbursement issue?
"Harnessing the same tools that payers are using — robotic process automation, artificial intelligence, and machine learning — can change the optics for healthcare organizations," Woodcock says.  
When it comes to denials, it's more important than ever for organizations to leverage automation to keep up with payers. Start by using automation to: 
Prevent denials when possible, 

 

Appeal denials when they happen, and 

 

Follow-up on those appeals until the issue is resolved. 

 
"Steer denials that require human intervention into smart work queues, with denials prioritized based on well-designed algorithms," says Dr. Woodcock. "For example, denials of high-dollar services with impending timely filing deadlines may be slotted to the top of the queue. Harness automation wherever possible – automate the personalization of the appeal by inserting the details of the patient's account into a templated letter."  
Most of all, Woodcock says, be strategic in the technology you choose.    
"Implementing technology for the sake of automation won't bring the results you need," says Dr. Woodcock. "Leveraging technology to change the way you work — for the better — ushers in new possibilities."  
Learn how to reduce denial appeal processing time by 89%. 
Want to know more about Waystar's solutions?
Discover a better way forward.