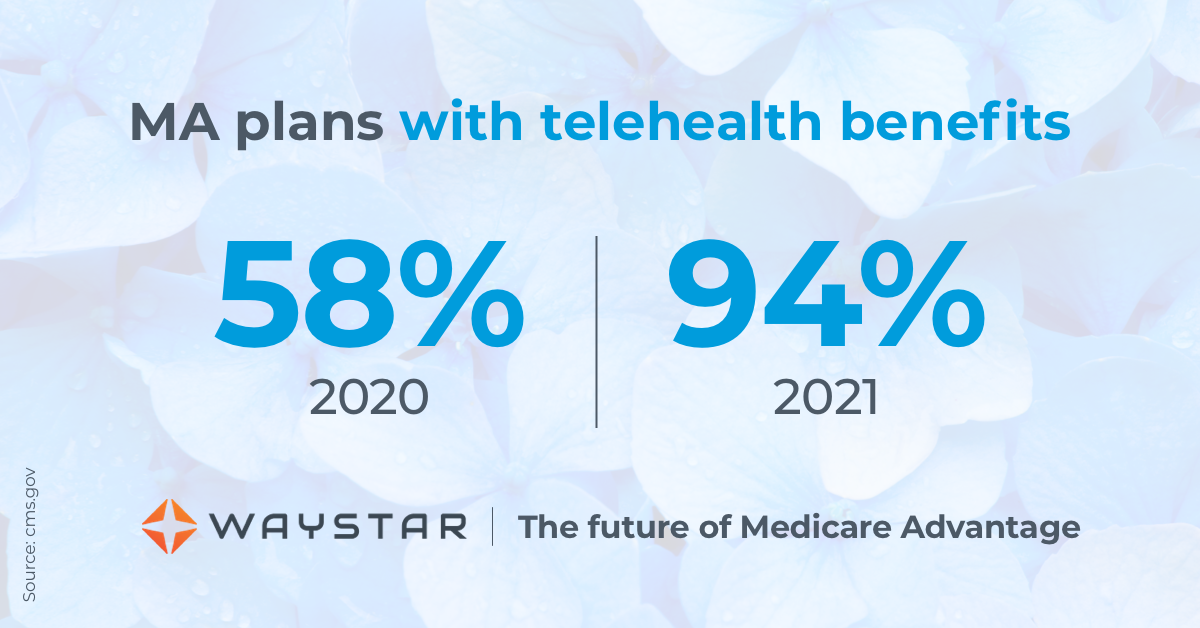 A version of this blog was originally published in December 2020. The content has been updated to reflect the latest in the healthcare landscape.
With enrollment continuing to climb and plans offering more benefits than ever, Medicare Advantage (MA) has changed dramatically recently. Below, we'll outline some key changes to MA plans, explore program updates in the wake of the COVID-19 pandemic and share advice on how to navigate common billing and reimbursement concerns.
For the first time in history, Medicare Advantage penetration has reached 40% of the total Medicare-eligible population. Currently, 25.4 million people are enrolled in MA plans, with a total Medicare-eligible population of 62.4 million, according to the Centers for Medicare and Medicaid Services (CMS). As the country's aging population gets larger, Medicare Advantage participation is expected to swell: The Congressional Budget Office projects enrollment in these plans to rise to about 51% by 2030.
What is Medicare Advantage exactly? These all-in-one health plans are sold by private insurers and are a popular alternative to traditional Medicare. All MA plans must provide at least the same level of coverage as original Medicare, but they may impose different rules, restrictions and costs.
CMS has clearly stated its goal to move from current fee-for-service models toward value-based care. While the Medicare Advantage population grew by 60% between 2013 and 2019, the fee-for-service Medicare population only grew by 5%. The popularity of MA plans creates an ideal marketplace for beneficiaries. Enrollment costs are down and more plans than ever are offering new, innovative benefits. But what does this mean for providers?
Key takeaways for Medicare Advantage in 2021 and beyond:
Medicare Advantage enrollment is expected to reach 26 million in 2021.
The three biggest changes to MA plans in 2021 are:

The expansion of telehealth services and coverage. Data indicates that in 2021, more than 94% of Medicare Advantage plans will offer additional telemedicine benefits reaching 20.7 million beneficiaries, up from about 58% of plans offering telehealth benefits in 2020. CMS has released detailed plans to waive or reduce cost sharing for telehealth services.
Expanded coverage options for long-term care (e.g., adult day programs, in-home personal care services, benefits for over-the-counter products, home safety modifications including grab bars for bathrooms, wheelchair ramps and stair rails, and meal delivery and transportation).
More coverage options for people with end-stage renal disease (ESRD), however, according to the Better Medicare Alliance, if certain states have a significant number of patients with ESRD, MA plans in those areas are likely to be underpaid and could be forced to raise consumer costs, reduce supplemental benefits or limit services for all enrolled beneficiaries.

The maximum out-of-pocket limit for Medicare Advantage plans for 2021 is $7,550.
A standard plan's maximum deductible has increased to $445 for 2021, and the threshold for entering the catastrophic coverage phase (where out-of-pocket spending decreases significantly) is now $6,550.
How providers can prepare for a Medicare Advantage boom
The most successful providers will be those who work with a revenue cycle management partner that truly understands the nuances of Medicare reimbursement and the added complexities of MA plans.
Waystar is the first company to unite commercial, government and patient payments onto a single platform, solving a major challenge and creating meaningful efficiencies. Billing Medicare, Medicare Advantage and commercial claims from a single platform eliminates the hassle of managing multiple revenue cycle platforms—so providers can get reimbursed faster and more fully, and achieve a higher level of operational efficiency.