Kimberly Sisnett
Chief People Officer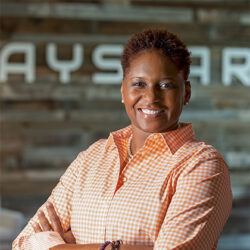 Kimberly leads the Learning & Development, Talent Acquisition, Compensation and Benefits, Employee Engagement, and Business Partner teams at Waystar. She is responsible for aligning human capital initiatives with business objectives for the overall achievement of our strategy and vision while addressing the needs and aspirations of employees across the company.
With over 20 years of experience, Kimberly most recently served as SVP of People at Vericast. Prior to that, she served as SVP of Human Resources (HR) at NTT (formerly Dimension Data). Kimberly began her career in Human Resources with Brink's and then moved on to HR roles with PriceWaterhouseCoopers and Iron Mountain.
Kimberly holds a Bachelor of Business Administration degree in Operations Management from City University of New York-Baruch College and a Master of Science degree in Management from the University of Maryland. She is also a recipient of the Women of the Channel award in 2019 and serves as the Board Chair for the Louisville Urban League, Inc.